Shochu is a Japanese traditional distilled spirit and its main ingredients are grains such as rice, wheat, and potatoes. Shochu can be enjoyed on the rocks or straight, just like whiskey, and warm by being diluted with hot water, during the cold winter.
Enma is a barley shochu aged in oak barrels for 3 years. Indeed Enma has a slight oak fragrance and well-rounded flavour with a smooth finish. A winner of the grand gold medal at Mondo Selection 2023. For those who like whisky, this one will be a big surprise.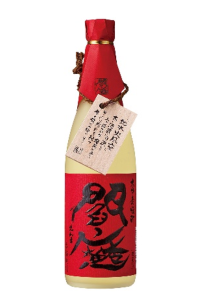 Enma (Taru) Barrel Aged Shochu | 720ml
This pale straw-green spirit has intriguing aromas of sweet almond and subtle sake notes. On the palate, it is full-bodied, well-balanced, and soft-textured with flavors of spicy pepper and dark chocolate. The long complex finish makes it an ideal drink on the rocks, in a premium martini, or served like a Scotch with a splash of water.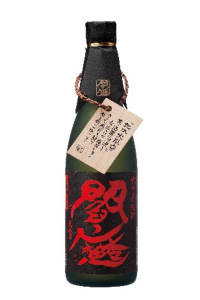 Enma Black Label Shochu | 720ml
Using black koji and 100% barley, gone through Oimatsu's original yeast-making two separate times, this shochu comes out with a wide range of umami flavors. Surprisingly, it has both crispiness and sweetness in one with a sharp finish.
Enma Green Label Shochu | 720ml
A strong barley flavor is produced by atmospheric distillation. It is a very rich and complex flavor, but when warmed up, it becomes even more fragrant and slightly sweet.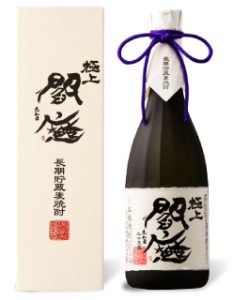 Enma Premium Shochu | 720ml
This long-aged barley shochu is a blend of fragrant unprocessed sake that has been aged for around 5 years in a natural environment and unprocessed sake that has been aged in barrels for over 25 years. This is a masterpiece with a soft and full-bodied flavor, an elegant barrel flavor, and a pleasant lingering finish.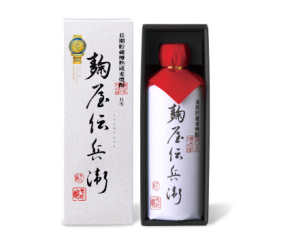 Kojiya Denbei Shochu | 720ml
Kojiya Denbei is a shochu that has a rich taste, special aroma, and mellowness that completely defies the concept of barley shochu. If you stir on the rock shochu several times, the ice will gradually melt and you can enjoy the most blissful moments. The alcohol content is 41%.
Beni Imo Premium Shochu | 720ml
Beni Imo Shochu is made from red sweet potato and is a rare find and is drawing keen interest from discerning shochu lovers. It has an intense sweet floral bouquet, with rich flavors of roasted chestnut and mushroom with a long-lasting impressive finish. Drink it straight, on the rocks, or serve it with a splash of mineral or soda water.