Toshimori Shuzo Sake Co., Ltd.     Okayama, Japan
Toshimori Shuzo Sake Co., Ltd was founded in 1868 in the south-western Japan where the famed variety of Omachi sake rice is grown. From this small producer, distinctly unique styles of sake are produced using an heirloom rice variety known as Aikawa Omachi. The rice offers rich earthy characters and produces sake with complex flavors.
---
Masukagami Sake     Niigata, Japan
Masukagami Sake is made in the Niigata Prefecture of Japan where Japan's best sake rice is grown. The region is blessed with clean, natural water and a winter climate best suited for superior sake production. Their products always deliver more than grades indicate.
---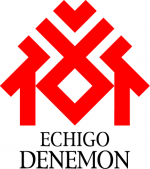 Echigo Denemon Sake     Niigata, Japan
Echigo Denemon Sake is a small, regional boutique kura located in the heart of the famed Niigata region of Japan. Denemon believes in hand-crafted sake making with modern concepts and techniques that are built on traditional Niigata sake-making styles and concepts. Denemon values enhanced freshness and seasonality as well as purer and cleaner products.
---

Shiokawa Shuzo     Niigata, Japan
Shiokawa Shuzo is a Niigata-based boutique sake producer who pursues very unique expressions of sake with flavors and complexity which transcend the traditional notion of Niigata-style sakes. A hundred-year-old sake maker with contemporary concepts and adaptation of styles that meets today's progressive culinary cultures.
---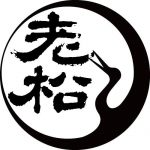 Oimatsu     Oita, Japan
The Shiso area is in a basin surrounded by mountains reaps a plentiful crop of rice suitable for sake brewing. A chief sake brewer at Oimatsu uses full-bodied, delicious underground water for the long-term, low temperature, fermentation process. This brewery still practices traditional method of production, that is, without mass production machineries. Their extensive knowledge in sake making is trusted and loved by many locals.