Tokubetsu means "special".

Sansui Sake – Tokubetsu Junmai | 1800ml
Tokubetsu Junmai Sake made with 60% milled rice is offered as an "Everyday Table Sake" that is refreshing and clean like mountain water. Gently expanding rich and creamy mouthfeel is followed by a dry and long satisfying finish. Serve chilled or warm.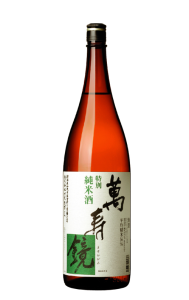 Masukagami – Special Junmai Premium | 1800ml
Niigata's top-quality Koshi Tanrei sake rice is milled to 55% of the original grain size, resulting in a cleaner and purer product. The finish is dry, long, and satisfying.
Masukagami – Special Junmai Premium | 300ml
A soft approachable Sake with sweet floral nuances accentuated by lightly toasted nuts. The silky mouthfeel is enhanced by a fresh acidity and the finish is tangy and clean.