Toshimori Shuzo – Okayama, Japan
Toshimori Shuzo Sake Co., Ltd was founded in 1868 in south-western Japan where the famed variety of Omachi sake rice is grown. From this small producer, distinctly unique styles of sake are produced using an heirloom rice variety known as Aikawa Omachi. The rice offers rich earthy characters and produces sake with complex flavors.
Gold Akaiwaomachi Junmai Daiginjo Sake | 720ml
The 2019 IWC (London) Gold Medal + Trophy award receiver, GOLD AKAIWA OMACHI, is made from an heirloom sake rice variety. The Akaiwa Omachi which Toshimori grows in its own organic rice field in Akaiwa City's "Karube District" and is considered the "original of Akaiwa Omachi terroir".
Akaiwa Omachi Junmai Daiginjo Sake | 1800ml, 720ml
The "Best in Class"! The top-of-the-line, the pride of the house sake made 100% from the famed heirloom rice variety "Akaiwa Omachi". Stunningly assertive yet delicately balanced which brings reminiscent of vinous characteristics.
Sakehitosji – Junmai Ginjo Kinrei Gold Sake | 1800ml, 720ml
Sakehitosuji's house specialty sake is made 100% from the famed heirloom sake rice variety "Akaiwaomachi". The Kinrei Gold Sake has a nice blend of fruity and herbaceous aromas, a rich mouthfeel, and a good balance of gentle sweetness and acidity.
Sakehitosuji – Jungin Black | 720ml
Full bodied, well balanced and soft textured premium Sake. Floral nose and herbal bouquet with flavours of nuts and spices. Absolutely gorgeous!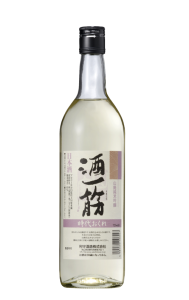 Sakehitosuji – Yamahai Junmai Ginjo Sake "Old Style" | 720ml
Made with natural lactic acid and cellar yeast. Rich mouthfeel, great acidity, and an impressive finish. This technique is known as "Yamahai" and it takes twice as long as the normal sake-making process. Pairs well with food with strong flavors.

Sakehitosuji – Junmai Sake | 720ml
This is an excellent and very well-priced "Junmai sake" made to draw maximum flavor of the Akebono sake rice. Full-body and dry with ample acidity and umami characters. Rice is milled to 70% of the original size, making the sake clean and well-balanced.
Sakehitosuji – Vintage Sake 1994 | 300ml
Beautifully aged, the 1994 has toast and walnut skins on the palate, a slight nuance of flowers and a full mouth coating silkiness. Rich, full-body and spicy with distinct licorice flavor, and the finish is full, long and satisfying. Very complex and appealing.

Bizen Junmai Ginjo Premium Sake | 300ml
Made 100% from the famed heirloom rice variety "Akaiwa Omachi". Rich, creamy, and floral. The palate is soft and silky with an enticing suggestion of nuts and a delicious, lengthy finish.